Marketing your properties online is a cutthroat competition, especially with international real estate.

While many marketing options are available at your fingertips, there is no denying the power of social media when advertising international properties. However, you might feel a bit overwhelmed when it comes to your options for social media marketing---but we're recommending one key platform that will effectively assist you with your portal advertising: Facebook.
Strong International Real Estate Market: How Will You Compete?
Did you know that the number of tourists visiting Spain is breaking records? With an increase of nearly 9%, Spain is attracting a surge of tourists that can turn into would-be renters or even homeowners. These tourists are coming from all over the world, including other European countries. However, Spain isn't the only area that is thriving in terms of real estate, and other popular countries right now include Portugal, Greece, Cyprus, Turkey, France & parts of the USA. There are many potential buyers to reach and there is competition working against you.

No matter where you are located in the world, you need an edge to stand out from the competition.

With social media marketing, specifically with Facebook, you can reach more potential customers without spending your marketing budget in the wrong places.
Reaching Potential Buyers on a Global Scale
Facebook is a powerhouse when it comes to marketing your property marketing on a global level. The UK has 39 million active users on Facebook and 2.23 billion monthly active users worldwide.

It's important to realise that there are right and wrong ways to market your properties on Facebook. You'll want to maximise the effectiveness of your portal property marketing by leveraging the correct content in the right way.

Here at Property Portal Marketing, we've worked with countless international real estate agents for increasing visibility with their listings. It's not enough to simply post a picture on Facebook expect leads to overflow your inbox. It requires a strategic approach to get the most out of your marketing efforts.
Key Questions to Ask When Marketing Properties on Facebook
The first consideration is the setup of your Facebook page. Do you know how to format and design a cover photo or even a cover video? Is your profile picture on-point for representing your brand?

Next, you need to know what you're going to post on Facebook and how often. Figuring out the best type of content that engages your audience and results is one of the biggest challenges with social media marketing. What type of content formats do you plan to use and how are you going to create them?

Furthermore, you'll want to think about the writing that goes along with your property posts. Facebook marketing isn't rocket science, but it's easy to sink time and money into it without seeing results.

If you don't know the answer to these questions, not to worry. We're the experts for marketing properties on an international level, and we have proof to show that our services are the real deal.
How We've Helped Agents Increase Leads via Facebook
Facebook offers essentially an endless stream of leads for properties if you know how to position yourself properly.

For example, we recently ran a campaign in Spain that generated the following results:

Reach: 22000 people
Impressions: 32,732
Amount Spent: €415
Leads Generated: 72
Cost Per Lead: €5.77


This data comes as no surprise since social media marketing is the second most effective lead-generation source for agents next to referrals.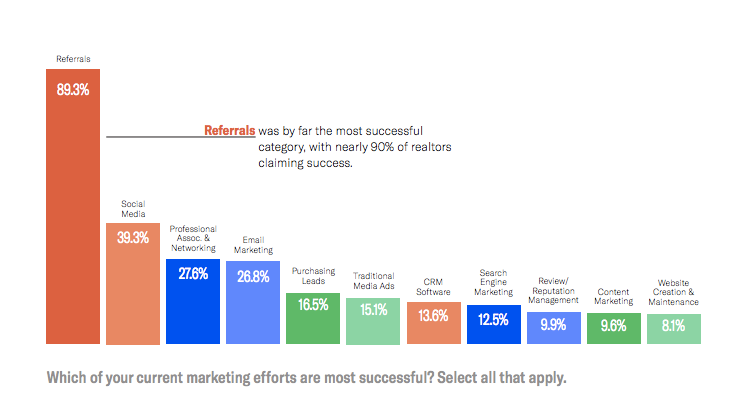 To further prove the power of our Facebook marketing techniques, take a look at some more results from just a few of our clients: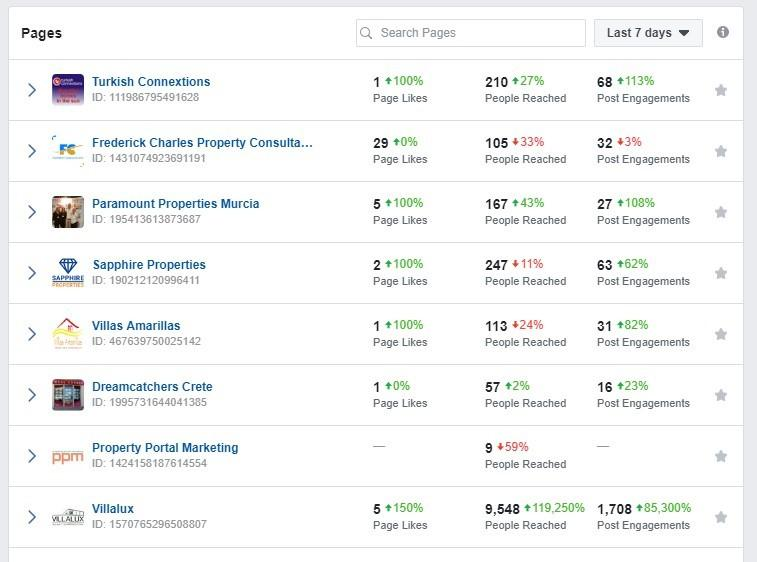 How has our company improved the Facebook marketing results for so many agents? By helping them to maintain a consistent online presence, we implement today's most effective content and media to generate leads and sell more properties.
Let's Market Your Portal Properties Together
Marketing properties on your own can feel like an uphill battle. The good news is that you don't have to go at it alone. With the help of Property Portal Marketing and our social media packages, you can get on the fast track to a professional and polished social media presence.